Protection When You Need It Most
Attorneys understand the need for professional liability insurance protection, as you yourself may have been asked to defend an attorney accused of malpractice. The liability exposure attorneys face on a day-to-day basis is great, and it is important to know an insurance carrier that is financially stable and responsive to its policyholders protects you.
Backed by professionals with 60 years of experience serving Delaware's legal community, DSBIS prides itself on understanding the professional liability needs of attorneys. With the ability to access multiple carriers with the highest financial ratings assigned by Best's, you can rest assured that when a lawsuit arises, your insurance will be there to protect you.
For Additional Information: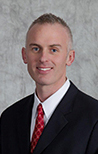 Mike Mooney
Senior Vice President, Professional Liability Practice Leader
USI Affinity
Toll Free: 800-265-2876 x11441
Direct: 610-537-1441
Fax: 610-537-2057
mike.mooney@usi.com
Request A Professional Liability Quote
*Required Fields