Protection for You and Your Business
Under the Employee Retirement Income Security Act of 1974, fiduciaries can be held personally liable for losses to a benefit plan incurred as a result of their alleged errors, omissions, or breach of their fiduciary duties. By accessing the advice of experts and choosing quality, diverse investments, fiduciaries can mitigate their exposures to personal liability, but not eliminate them.
Fiduciary Liability insurance helps to protect your business and your personal financial well being in the event you are the subject of a lawsuit.
For Additional Information: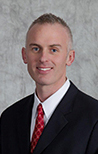 Mike Mooney
Senior Vice President, Professional Liability Practice Leader
USI Affinity
Toll Free: 800-265-2876 x11441
Direct: 610-537-1441
Fax: 610-537-2057
mike.mooney@usi.com