Protect the Past, Present, and the Future
As leaders of a company, the directors and officers can be held personally liable for their management decisions. Shareholders, employees, clients, competitors, and even the government can sue a privately owned company and its board.
Directors & Officers Liability insurance protects the past, present, and future directors and officers of a law firm from losses arising from "wrongful acts". A "wrongful act" is defined as any actual or alleged negligent act or omission, error, misstatement, misleading statement, or neglect or breach of duty by a director or officer in the discharge of his/her duties.
Coverage can be specifically designed to help protect the personal assets of a privately owned firm's directors and officers, as well as the financial well being of the firm itself.
For Additional Information: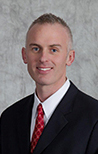 Mike Mooney
Senior Vice President, Professional Liability Practice Leader
USI Affinity
Toll Free: 800-265-2876 x11441
Direct: 610-537-1441
Fax: 610-537-2057
mike.mooney@usi.com